50+ free daily routines cards for kids
Improve routine at home with this complete visual routine cards set.
Download the complete set for free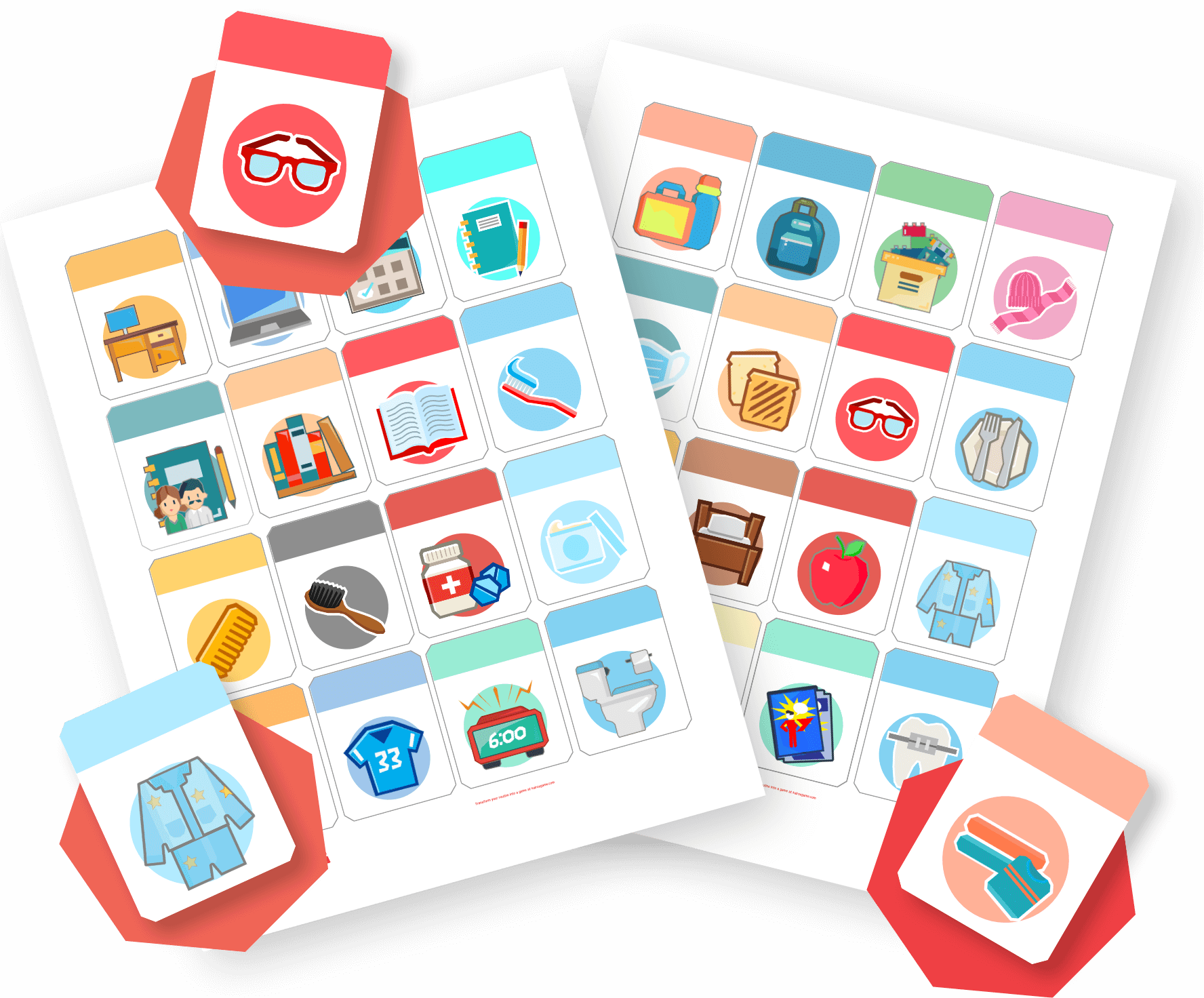 Your printable routine cards set includes:
12+ morning routine visual schedule cards
12+ bedtime routine cards
7+ daily routine cards
5+ school and homework routine cards
These visual cards are also perfect for kids with ADHD and/or autism. They're super helpful for their routines, everyday tasks and helping to develop their sense of responsibility.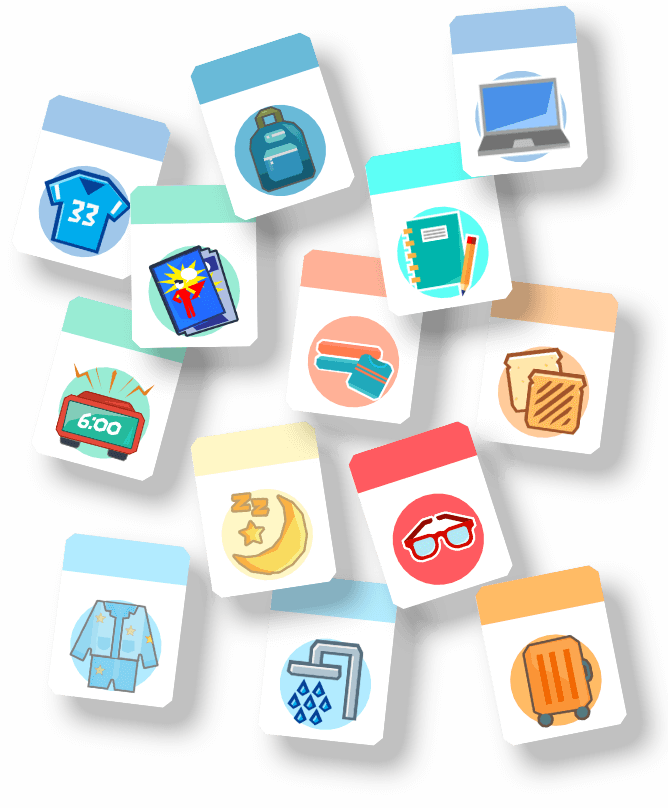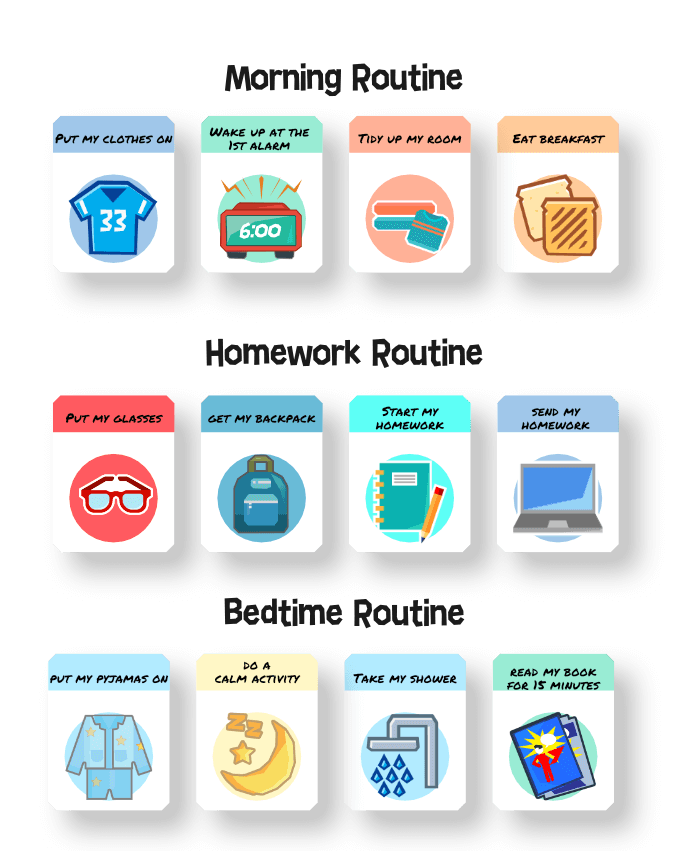 Your own printable and editable daily routine cards PDF
Organize your tasks and ease your routine management!
Download the visual cards en print them

Add a description if needed in the place provided for this purpose

You can use velcro or adhesive tape to stick the routine cards in the appropriate place
Download your free printable routine cards
Complete Routine Cards List
School and homework Routine Cards 
Homework / Distance learning

School agenda

Notebook

Review homework

Readings / Read a book
Hygiene Cards
Toothbrush

Comb / Brush my hair

Take my medicine

Take my shower / Take a bath / Wash

Apply some cream

Wash your hands

Dry / Dry your hands
Morning Routine Cards
Sport bag

Get dressed

Set your alarm clock / Alarm clock / Wake up

Go to the toilet / Pee

Take your lunch / put away your lunch box

Backpack / School bag / Empty your bag

Put away the toys

Winter clothing / Put on your winter clothes

Put on your mask

Put on your glasses

Wait for the bus / Take the bus
Daily tasks
Wash your laundry

Put your clothes in the laundry tub

Sweep the broom / Wash the floor / Clean the house

Take out the trash

Feed the cat / Empty the litter box

Feed the dog / Walk the dog

Shovel snow / Garden

Recycle / Take out recycling bin

Put away the laundry / Fold the laundry

Talk with mom and dad
Evening / Bedtime Routine
Go to bed / Make your bed

Put on your pyjamas

Read a book / Calm activity

Go to sleep / Sleep

Pack your bag / Pack your suitcase

Read a story before sleeping

Braces
Meal
Breakfast / Prepare breakfast / Lunch / Dinner

Plate and utensil / Do the dishes / Set the table

Set the table / Clear the table / Eat at the table

Have a snack / Have a fruit

Dishwasher / Put away your plate