Chapter 8
5 (+1) routine tools for kids
What are the best tools to ensure the success of your routines with your children?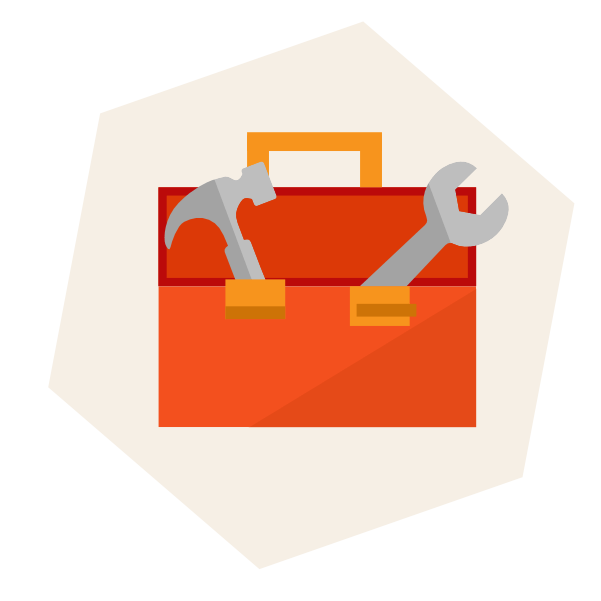 Chapter 8
5 (+1) tools for the routine for children
Routine is essential for children. They need stability, guidelines and predictability to be well on a daily basis. On the other hand, it is also important for them, just as adults have their calendar and their agenda, to have a visual cue of what awaits them.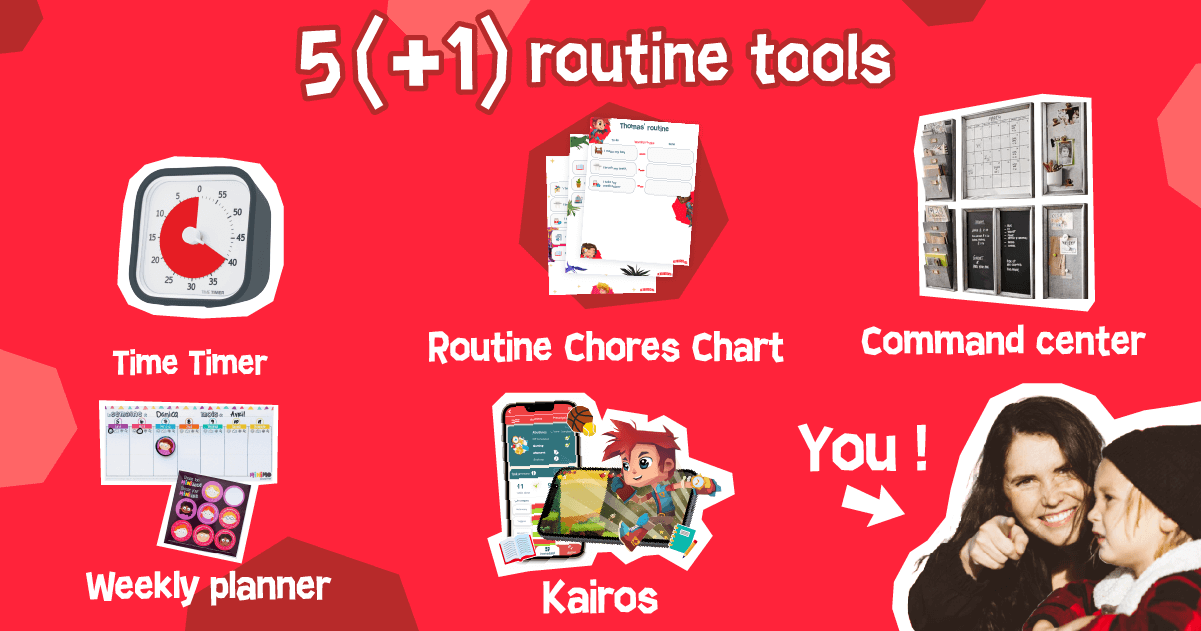 So we thought we would list some relevant tools to visualize routine and time. Some of them have complementary functions while others replace each other. Of course, this is a non-exhaustive list and many other tools exist on the market.
Kairos
Routine cards
Weekly Summer
Time Timer
Control Center
Bonus: You!
Besides these, you can consult the teachers and professionals around your child to see the tools they use with him. Often, professionals have tested many tools and have come to the conclusion, after a period of trial and error and in-depth analysis, that certain tools are better suited for your child. However, what works at school or in daycare may not work at home. It's up to you to see, according to the characteristics of your children, which ones suit you best:
1.
 

Kairos

Kairos is an application for performing routine tasks and thus unlocking video game levels. The advantages of using such a platform are numerous. First, the child has the satisfaction of checking off his tasks and seeing the progress of what he has to do. He also takes pleasure in obtaining a reward, namely access to the video game linked to the application. In addition, screen time is controlled. No more than one level per day! Kairos allows you to stop repeating the same instructions over and over again and develops your children's autonomy.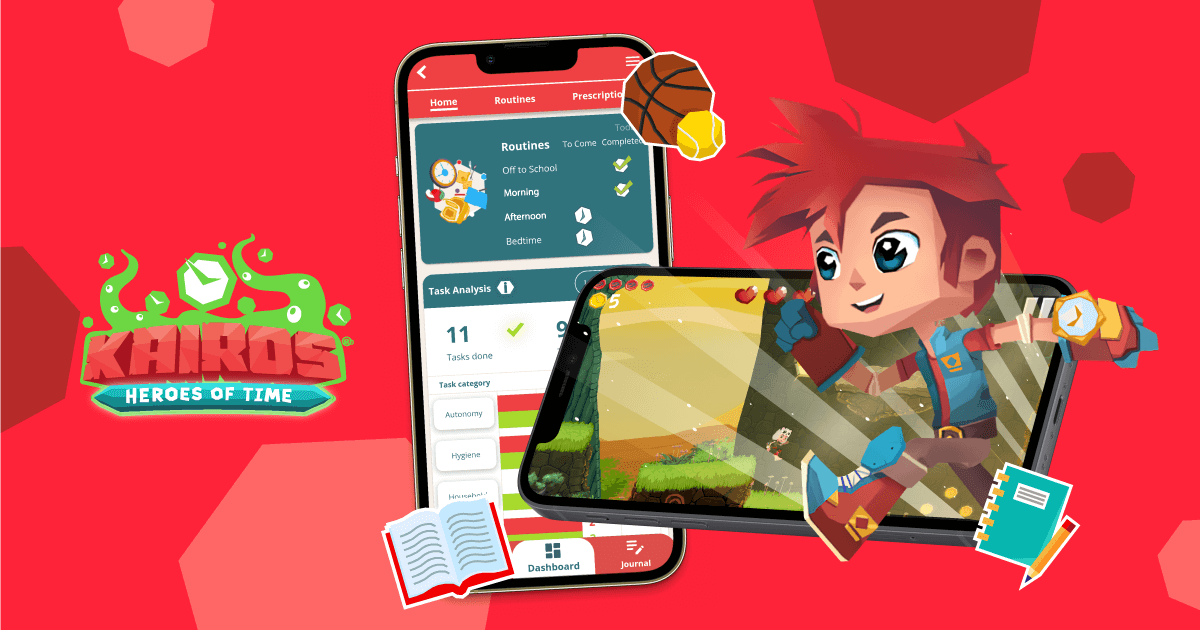 Plus, unlike a physical chore chart, it's scalable so it can adapt to your child as they age, mature and become more efficient. You can therefore offer him different tasks over the weeks.
Eventually, the child feels like they have control over their day. Some tasks can be done in a specific order or according to the child's wishes. It is at your discretion, and his.
2.
 

Chores Chart

This is a table displayed at your home containing all the stages of the day or part of the day. Some companies offer magnetic boards with pictures to stick in the correct order. Otherwise, it is possible to create one and do the tasks either using Velcro or a sticker.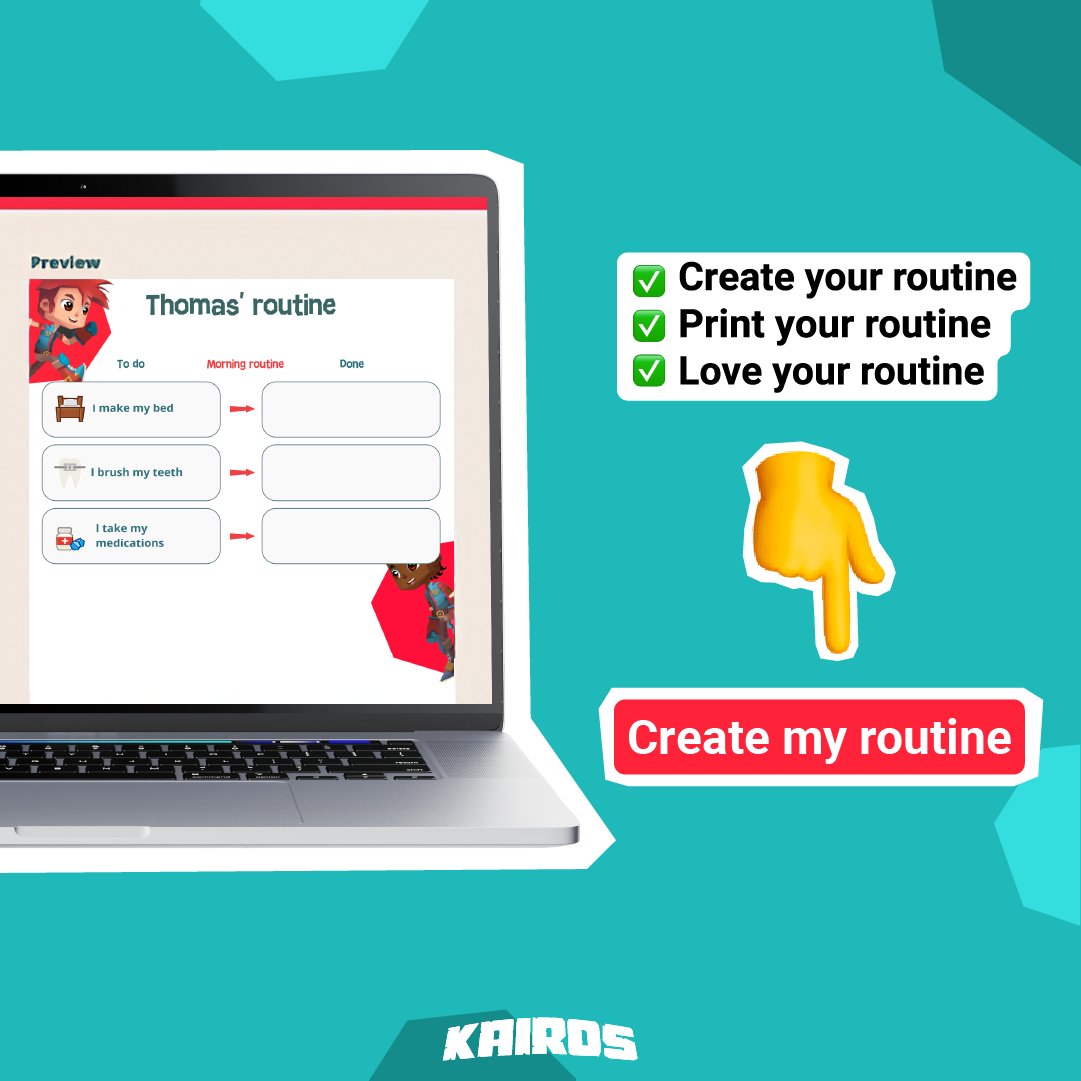 This type of table is interesting because it allows you to have a quick and clear overview of the day. The pictograms are usually very specific and allow the child to understand the expectations of him. It also makes the child independent. A disadvantage, however, is that it is rarely portable and must therefore remain in the same room of the house. It is also necessary to synthesize the tasks that are there to avoid overloading it.
3.
 

Weekly planner

As the name suggests, this table summarizes the week's game plan. It should be clear, concise and quick. It is therefore rather used, for example, for weekly tasks or to list leisure activities. On its own, a week planner is not enough to show the child what is expected of him on a day-to-day basis.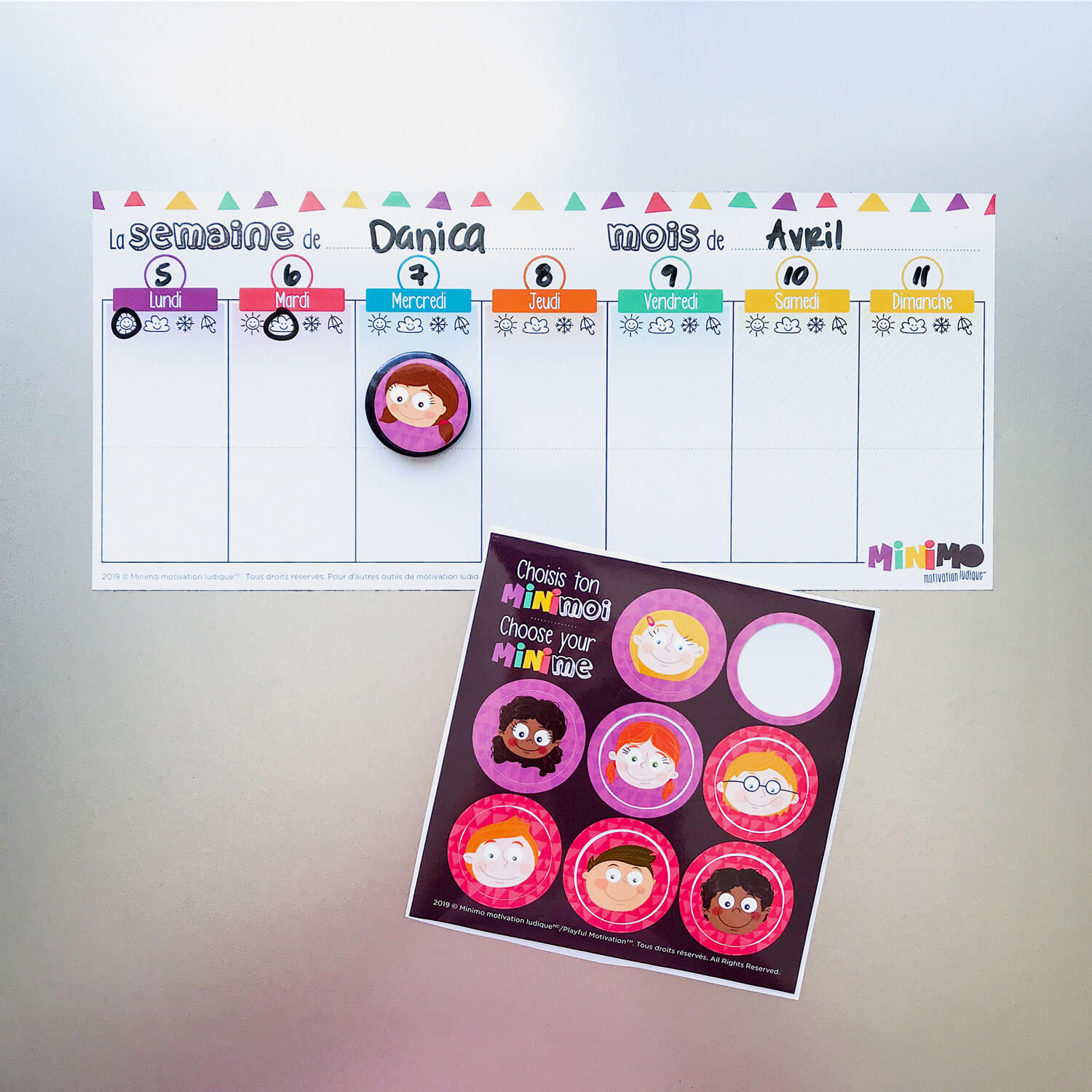 On the other hand, it can be used as a reference and as a complement to the routine tables. For example, you can indicate on the routine table "task of the day" which will be on the weekly planner. For children whose routines vary due to separated parents or atypical schedules, a week planner can identify who will take care of them on a given day.
4.
 

Time timer

This is a visual timer that lets the child know how much time is left for X or Y activity. The portion of time remaining is colored red on the timer and decreases as time progresses. At the end of the activity, a bell rings to signal the end of the time.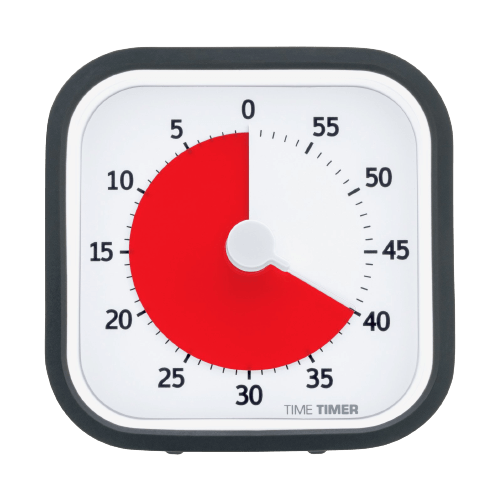 This type of tool can be used in addition to other tools. For example, on the routine chart, one can draw the timer with the correct number of minutes. The child can therefore activate the timer at the same time as he begins a task and remain aware of the time remaining. He can also use the timer in conjunction with Kairos to visually see how much time is left to play his video game.
5.
 

Control Center

The Control Center is where the child will find everything related to their routine. He will find his routine chart and his weekly planner there, but also his equipment to accomplish several of his tasks.

For example, the Control Center can be set up like a locker room, with space for the backpack and the lunch box, a hook for clothes, a place for shoes to make the child think about changing them or put them away on entering.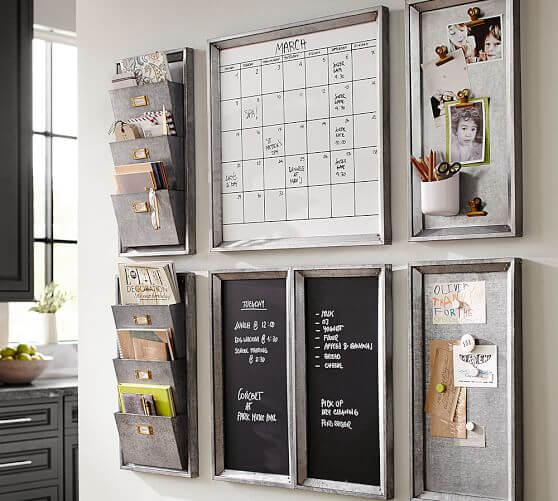 You can also hang a locker for the diary and homework or a bin for sensory and organizational tools. For example, a child who uses a clock or a timer to situate himself in time will be able to find them there.
The +1 : You
You are the best tool to ensure a good routine. Indeed, we recommend that parents whose children need a stable framework help them as much as possible to achieve this framework. For example, you can prepare all the things in the morning to help your child find himself when he wakes up. You can also fill out and look at the routine chart with your child each evening so that he is apprehensive about the next day.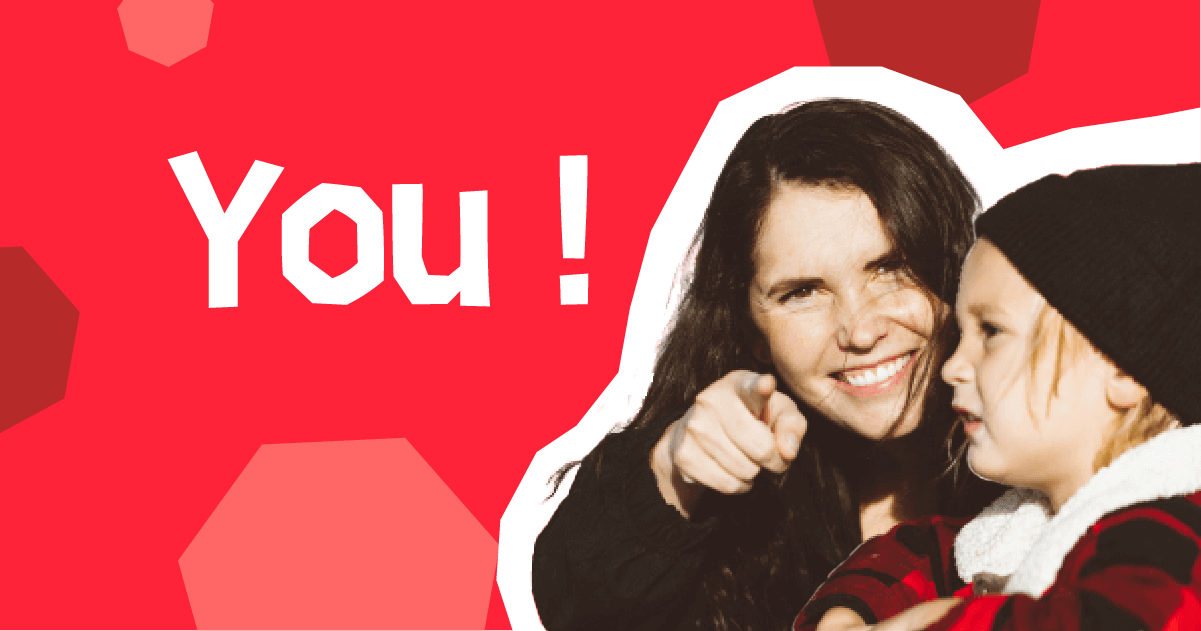 You are also the best person to observe which are the best tools for your child. To see what works, what motivates him and where to put his equipment in the house to best help him.
You are now a routine pro! No more endless repetitions
The purpose of this guide was to prepare you to do effective routines. It's hours of work, research and collaboration with experts in psychoeducation, child psychology and parents, like you.
You are now routine pros! Do not hesitate to share your new knowledge this guide with those who would need it. Nobody likes to feel like a parrot. 🦜
Eventually, your child trusts you. You remain a stable and secure landmark for him and it is important that you take the time to reassure him when he seems a little lost in his routine. Take care of yourself, don't fall into parental burnout!